Allegedly taken in Carrizo Springs, Texas, it has variously been described as a giant owl and the legendary "Lechuza†– a shape-shifting witch, no less.

I'm sure, like me, you have thoughts, ideas, theories and – of course – suspicions!! Maybe England's Owlman took a wrong turn?

via Cryptomundo » Giant Owl or Photoshop?.
Cool. It would make a somewhat believable mothman if real. Anyone have the scoop on this? No hits with tineye. I guess it doesn't crawl Facebook. BeforeItsNews has a news video, but the Cryptomundo photo (top) is the clearest I've seen.
Looking closer, it does not look to me like the one feather the guy on the right is holding could support the body of the bird.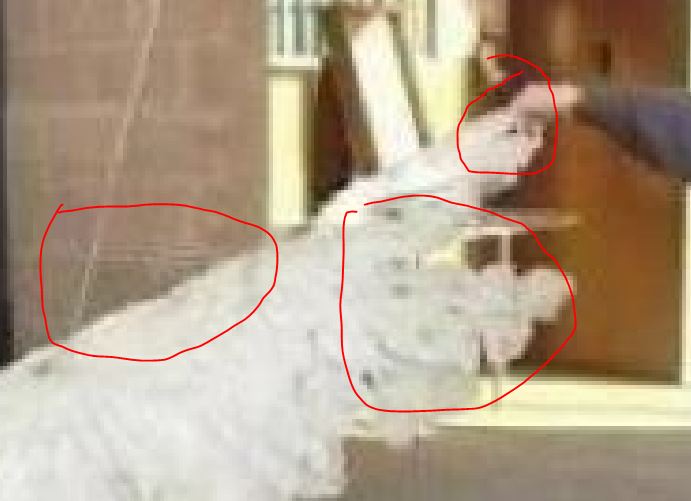 Still, it may not be a Photoshop fake. It could be a model. Okay, the last two images come from Kevin M and they show the possible location and size of the original so you can look for artifacts in the potential fake.